Kids Squeaky Shoes are also called baby musical shoes, or Baby shoes with sounds, it is a popular style as fashion as Kids LED Shoes and kids shoes with light, and also other funny Baby Shoes styles.
Most kids squeaky shoes are using soft rubber sole with a squeaky inside, so the shoes would squeaky when babies walking,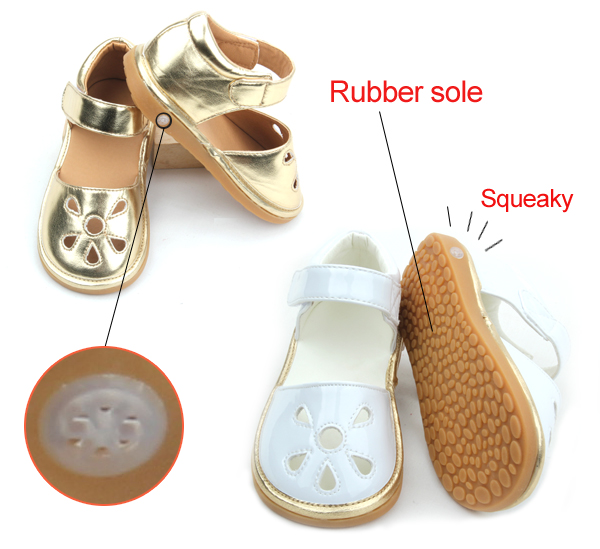 The upper materials usually use PU leather, mirror PU with a shining surface, matte PU no-shining, metal PU with metallic finish. All materials in varieties colors.
Moreover, other materials like genuine cow leather, glitter also can be used for shoes upper in different fashion designs.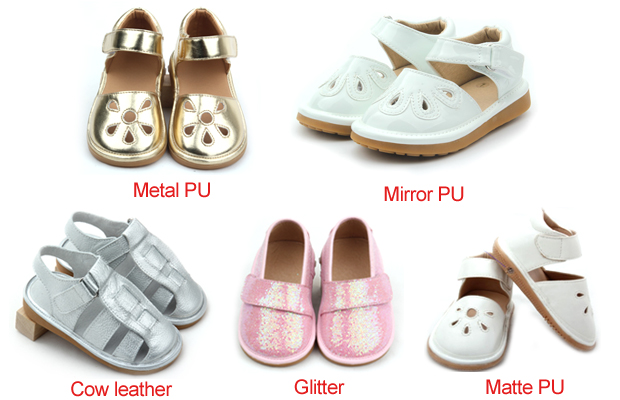 The common sizes we create for kids squeaky shoes are suitable for toddlers in 1 to 6 years old, US sizes from 4 to 8.

All materials we used for kids squeaky shoes are following the requirement of US CPSIA policy, pass customs test, Pb element no higher than 90ppm, safe for babies and environment.

Kids squeaky shoes, baby musical shoes, baby shoes with sounds, LED shoes, shoes with light... We are trying to add more funny element into baby shoes and kids shoes to make babies happier.