Tags: Baby shoes Packing, Baby Shoes Weight, Baby Shoes Volume Weight, Baby Shoes Shipping, DHL Volume Weight,
For most styles of our baby shoes, like genuine leather moccasins, oxford shoes, sandals....
Our factory provide poly bags for each unit for free, and pack them in common export cartons, about 120-180 pairs per carton for different sizes of baby shoes.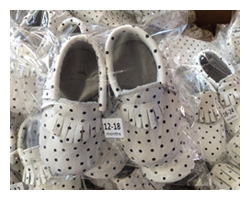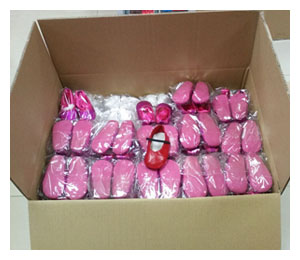 The carton dimension is about L66cm*W45cm*H36cm, then how much each carton weight when shipped by DHL or other international express?
Usually weight is determined in two ways: the actual weight and the volume weight, the higher one is used to calculate the shipping cost.
The Volume weight is calculated on the basics of the sizes of our shipment, formula:length * width * height in cm divided by 5000,
So the probable volume weight for a carton would be about 66*45*36/5000, get about 21kgs,
With shoes packed inside, the length of each side might be larger, so we usual calculate the volume weight as 22kgs.
Then how much is the actual weight of a carton?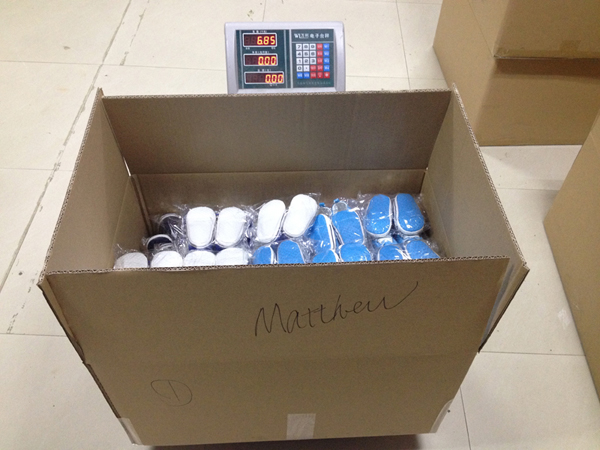 Yes, for 120-180 pairs of baby shoes in a carton, the actual weight is about 7 to 13kgs for different of quantity and materials.
So the shipping agents always count the weight of a carton as 22 kgs.
Any helps please contact us : ) Thank you .